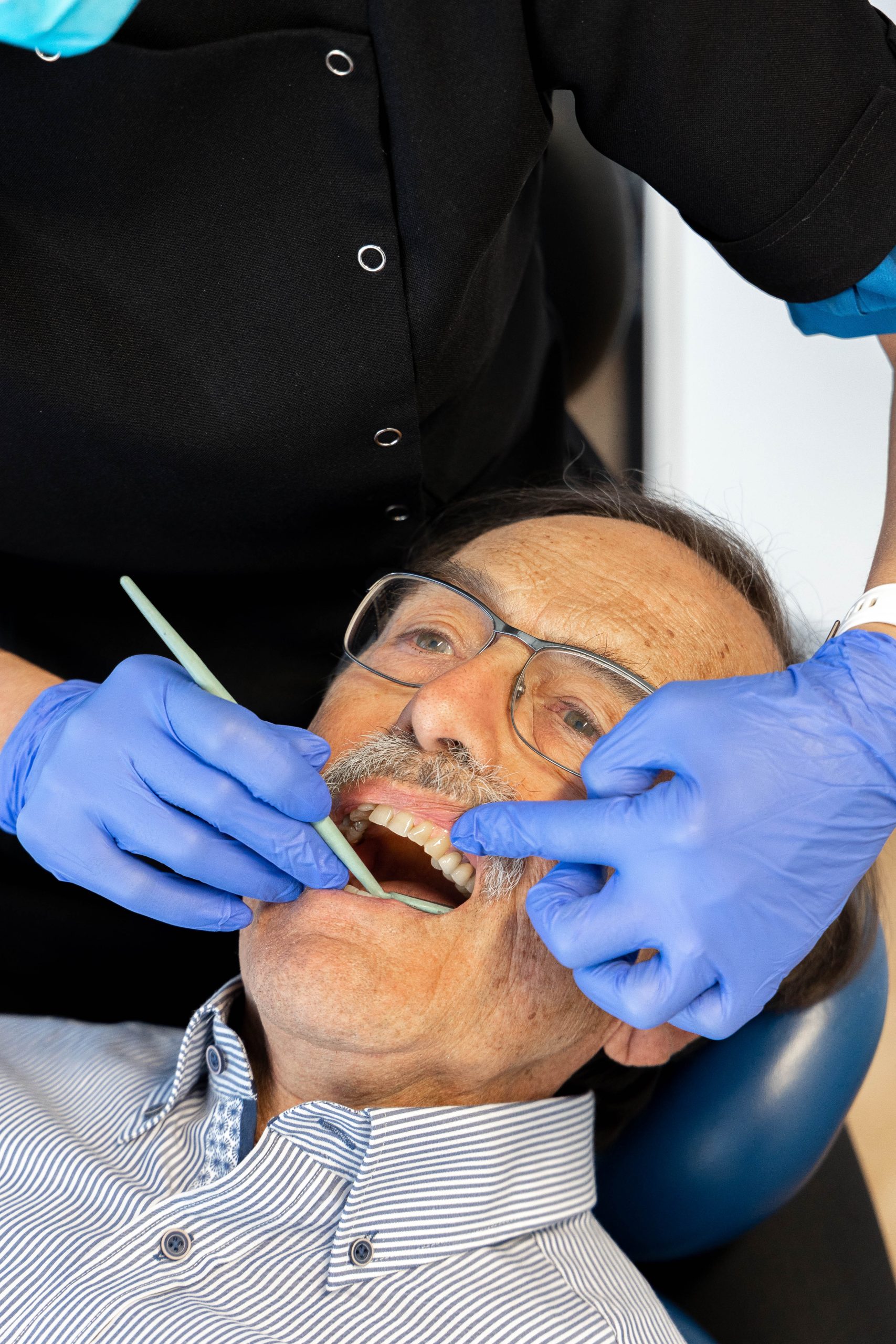 Our Services
Crowns and Bridges
A dental crown is a covering for your natural tooth. It provides long term functional protection from wear and breakdown of your tooth. Think of it like a thimble of porcelain covering your weakened tooth which is bonded on to your tooth. Our dentist will discuss your options and costs. Missing teeth are often the cause for problems when it comes to eating and chewing. They can be replaced by crown and bridge work. A bridge is a group of crowns that are specifically designed for you to fill in the space of the missing tooth or teeth. They are anchored by neighbouring natural teeth. Bridges are a great option as they are fixed to your teeth permanently, there is no need to take them out when you sleep or eat.
Bridges are prepared in the dentist chair and 2 weeks later are ready to insert. They are suitable for the front and back teeth. Restoring a gap improves your chewing function and prevents tooth movement. Your dentist may recommend a traditional bridge if the teeth either or one side of the gap are already heavily filled and weakened. Implant bridges are also an option if you have multiple missing teeth. This all depends on the bone in your jaw, whether you are suitable for surgery and your preferences.
Frequently Asked Questions
To maintain a balanced bite, replacing missing teeth is a must. When a tooth is lost, often the remaining teeth move, leading to bite loading issues, speech difficulties or other problems. A dental bridge is a great option for restoring the missing tooth quickly and minimising disruption to your mouth and your life.
Crowns are a mechanical way of protecting teeth that are weak or have been broken. A crown or may be recommended if you have had a root canal and there is a lack of tooth structure to bond to. Crowns can last many years if they are cared for properly but still can get decay and gum disease if not well maintained.
Sometime people are not great candidates for implant work due to cost or for health reasons, and a bridge is a great option. If the neighbouring teeth are strong enough to anchor and support the crown work, it may be the best option.