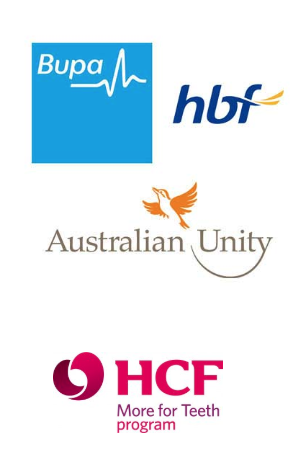 As Perth's preferred dentist, Perth City Dental Surgery accepts all major health funds and offers excellent rebates which are claimable on the spot using our Hicaps system. Additionally, we are also a participating health fund provider for BUPA, HBF, HCF and Australian Unity – allowing us to provide much higher rebates and a further reduction of out-of-pocket expenses. Often, these funds will apply a 'Loyalty Bonus' to cover the complete cost of your chosen dental treatment.
With Perth City Dental situated right in the heart of the Perth Central Business District, we are in very close proximity to the head offices of BUPA and HBF. This has enabled us to establish a strong relationship with these health providers, with the benefits being passed on to our customers. As your trusted and preferred HBF, BUPA, Australian Unity and HCF dentist, Perth City Dental makes it easier than ever to say yes to superior dental health.
Make Perth City Dental your preferred dentist. To enquire or make an appointment, please contact our friendly team on (08) 9321 5721 to speak to us today.